(For full detailed CV click here: January 2014 CV)
I was born in Winnipeg, Canada in 1942 of immigrant/refugee parents.  My community was Mennonite of Dutch/Russian background and I remain a member of and involved with this faith and cultural community.  That background has influenced many of my interests, decisions and relationships.
Leona and I were married in 1965 and adopted two daughters, Shanti and Tara while working in Bangladesh in 1972-74 as Director of the Mennonite Central Committee program.  We have four grandchildren, Leo, Sachin, Mila and Colette.
My studies included 3 Universities and 3 degrees.  A Bachelor of Commerce from University of Manitoba in 1964, B.A. in Economics from Goshen College in  Indiana in 1965 and MBA from Harvard Business School in 1967.  The years in the United States including involvement with the Civil Rights Movement and as a pacifist concern about the VietNam War influenced my views and later my career.
I joined the family furniture business directly after Harvard and remain involved to this day.  My role has been as CEO since 1984 although the configuration of the family company has changed over the years.  Currently Palliser Furniture is primarily a producer and marketer of upholstered furniture with production facilities in Canada and Mexico and marketing throughout North America.  In addition Palliser has a substantial position in real estate.  My daughters and sons-in-law operate different businesses on their own.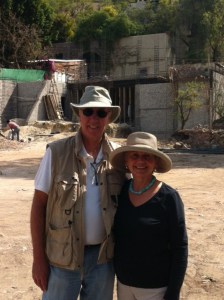 My interest in international affairs has resulted in a split career where approximately 50% of my time has been devoted to business and the balance to various international and other involvements.  This includes assignments including the family to Bangladesh, Thailand/Cambodia, Somalia and non-resident assignments in a number of other countries.  The articles and reports reflect many of these assignments and experiences.
Writing has always been an interest and over the years this has resulted in reports, analytical pieces related to problems, speeches and other forms of dialogue.  This website is designed to allow some of the variety of writing to be exposed and available to persons who might be interested.
Leona and I continue to live in Winnipeg but have recently built a home in San Miguel de Allende in Mexico and make this our winter residence.
A CV follows as a separate item and contains more specific detail.